Happy New Year!
The January 2014 issue of Jacksonville Magazine is out on newsstands now and features our "In With the Bold" fashion editorial, urging you to trade last season's muted tones for rich hues, interesting textures and statement pieces.
Hair: Brooke Mendoza / Ten Salon
Makeup: Jill Stonier
Styling: Johnakeshia Thompson
Model: Megan Black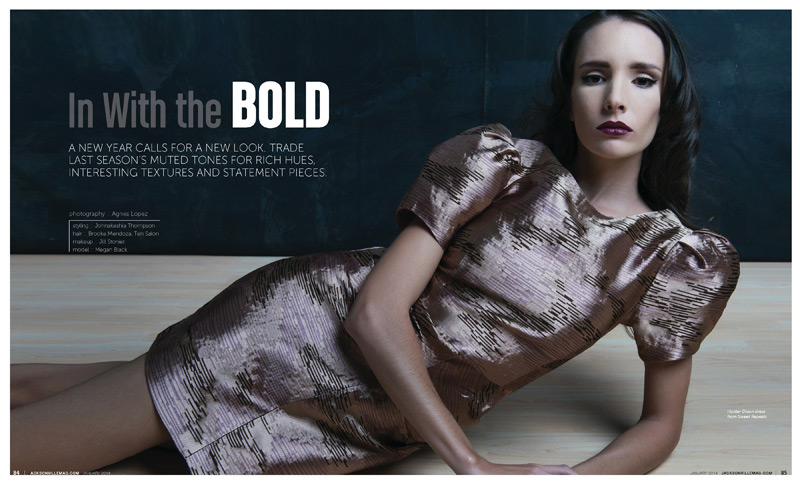 Hunter Dixon dress from Sweet Repeats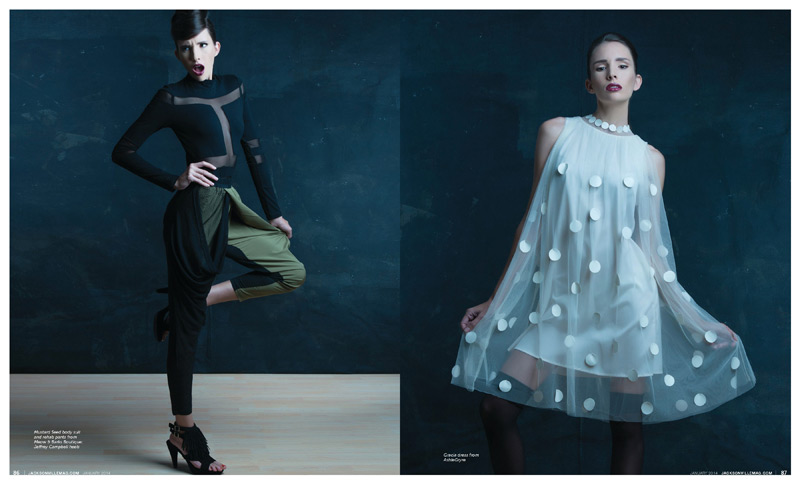 Left: Mustard Seed body suit and Rehab pants from Meow & Barks Boutique; Jeffrey Campbell heels. Right: Gracia dress from AshleGryre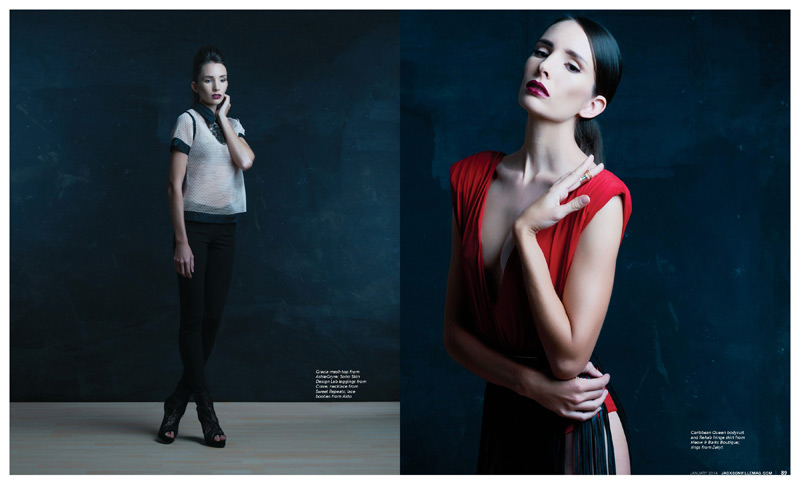 Left: Gracia mesh top from AshleGryre; Soho Skin Design Lab leggings from Crave; necklace from Sweet Repeats; lace booties from Aldo. Right: Caribbean Queen bodysuit and Rehab fringe skirt from Meow & Barks Boutique; rings from Jakyt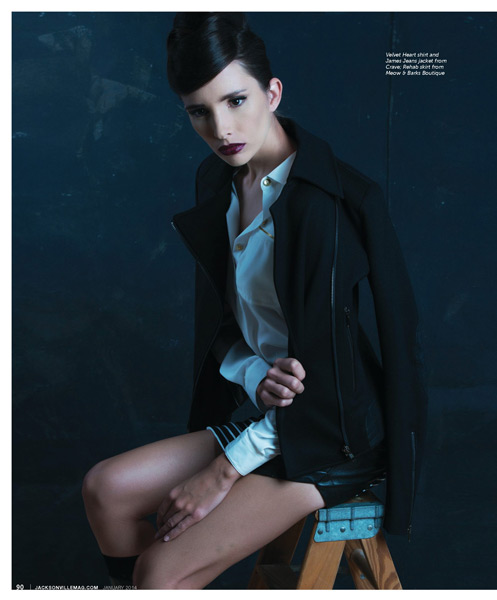 Velvet Heart shirt and James Jeans jacket from Crave; Rehab skirt from Meow & Barks Boutique
You can see these images larger and find out about Jacksonville's top restaurants in the January issue by clicking on the cover below.