I recently had the pleasure of meeting and photographing Kate Watson, the founder of Art Aligned, for the headshots on her site. Since she is a photographer herself and a mentor to photographers and visual artists, it was a pleasant surprise to get feedback from her experience with me in a long-form review. Definitely check it out.  I am so glad to know I got high marks!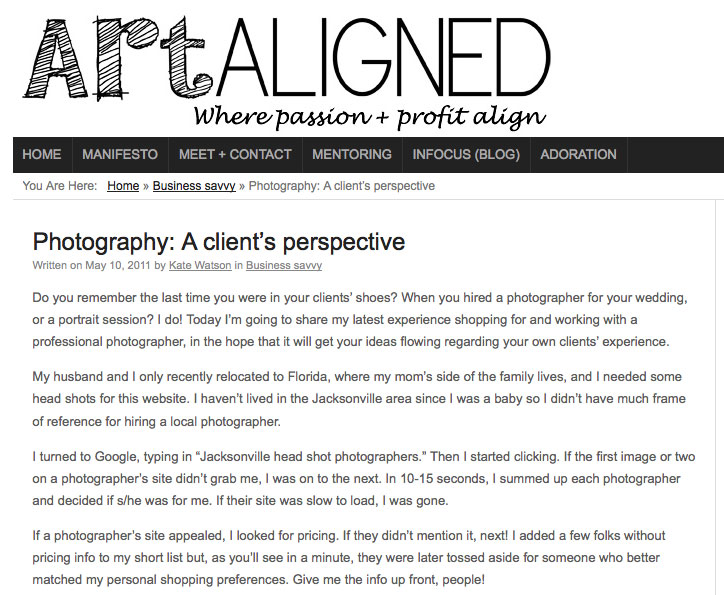 Here are a few highlights from Kate's review:
"I wanted a head-shot specialist, and I hired one."

"[Agnes] did exactly what I would recommend to all photographers who want to woo their clients — under-promise and over-deliver. But, she chose her compromises wisely, making decisions that are true to herself and in the interest of her clients. Very cool!"
Thanks again, Kate, for the wonderful review!