It's not hard to see why Syrita McClendon won the 2014 Jacksonville Magazine Cover Model Contest. She was an absolute pleasure to work with and we were thrilled to showcase Syrita, the great pieces from local boutiques, and historic American Beach for her fashion editorial.
Makeup: Jackie Neal
Hair: Pekela Riley
Styling: Stacey Manning
Model: Syrita McClendon
Location: Historic American Beach
Splendid chambray dress, yellow knot earrings and David Aubrey necklace from Therapie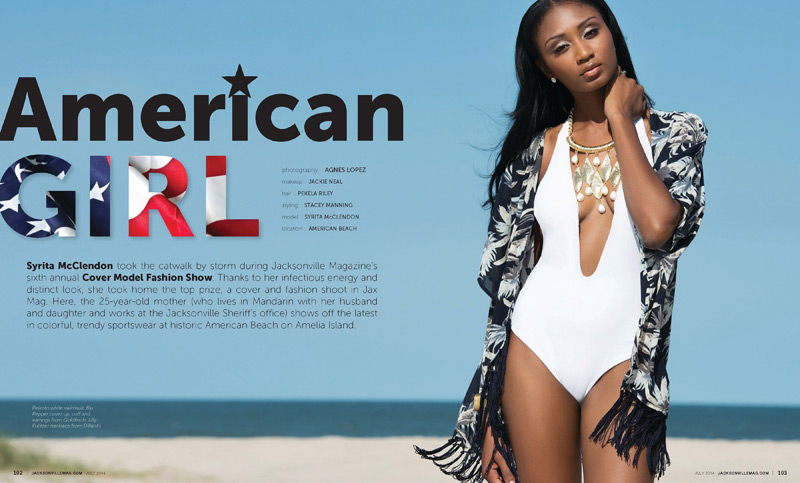 Peixoto white swimsuit, Blu Pepper cover up, cuff and earrings from Goldfinch; Lilly Pulitzer necklace from Dillard's.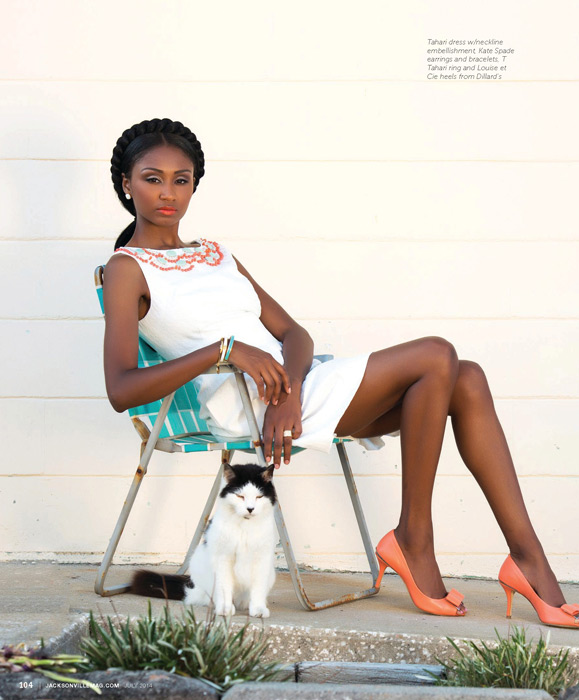 Tahari dress w/neckline embellishment, Kate Spade earrings and bracelets, T Tahari ring and Louise et Cie heels from Dillard's. Special appearance by Sebastian the Cat.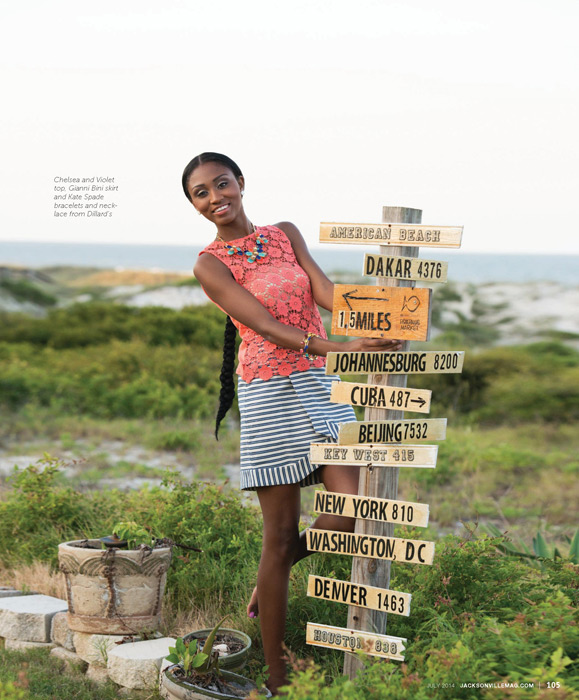 Chelsea and Violet top, Gianni Bini skirt and Kate Spade bracelets and necklace from Dillard's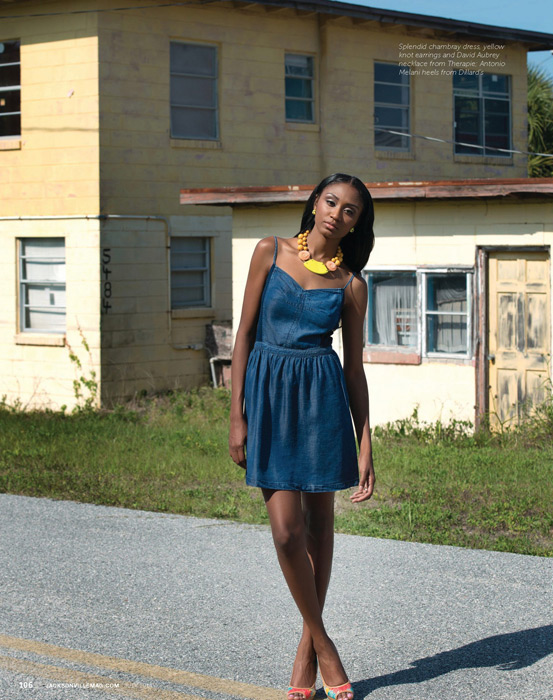 Splendid chambray dress, yellow knot earrings and David Aubrey necklace from Therapie; Antonio Melani heels from Dillard's
Umgee dress and starfish necklace from Therapie, bangle bracelets from Dillard's and Florida earrings from Goldfinch Boutique